Welcome to the Fashion Design Diploma Program
Welcome to the Fashion Program, and the Toronto Film School family. This is the first step in realizing your dream of entering the fashion industry. This program will take you from the basics of sewing a straight line, to ultimately creating your own collection, and the inner workings of the fashion industry.
You will learn how to effectively promote your brand, increase exposure, and achieve success in the industry.
Professional Associations
Want to do everything you can to begin building a career in Fashion Design?
Please contact your program advisors by submitting a case to AskTFS. 
Feel free to request a phone call or Zoom meeting, if needed! You can check all updates for your cases in AskTFS.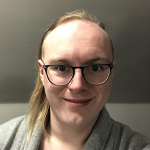 Joan Chalmers
Student Orientation
This journey is much more than a diploma – it is the start of a new you!
Learn More