Welcome to the Film Production Diploma Program
The program offers an intensive, behind-the-scenes education that covers all areas of filmmaking. You will experience every phase of pre-production, production and post-production while learning from industry-active filmmakers with projects such as Beauty and the Beast, Black Panther, The Shape of Water and Star Trek Beyond to their credit. The program covers various aspects of filmmaking, including writing and analyzing screenplays, developing storyboards, creating shot lists and preparing budgets and schedules. You will learn to shoot, direct, block, light scenes and capture audio, as well as assemble, cut and manipulate footage.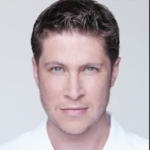 We are beyond happy to announce that award-winning director, writer, producer and actor Jennifer Podemski will be joining us as Toronto Film School's Actor and Producer in Residence for the Winter Term.  
Perhaps best known for her break-out role in Bruce McDonald's iconic film, Dance Me Outside, Jennifer currently serves as CEO of Redcloud Studios Inc. – an award winning, Indigenous owned and operated, full-service production company that creates content through an authentically Indigenous lens. She was also recently named a recipient of the Academy of Canadian Cinema & Television's Board of Directors Tribute Award.  
Jennifer's term-long tenure with Toronto Film School is all thanks to the recently launched Inner Circle Club – a student-focused enrichment program aimed at elevating the value of TFS's industry-focused education. The Inner Circle Club's goal is to provide students across all TFS diploma programs with a life-changing opportunity to be mentored by a highly successful individual within their respective field of expertise. The program is designed to appeal to all TFS students, focusing on one or two TFS programs at a time – in Jennifer's case, the Film Production and Acting for Film, TV & the Theatre programs.  
Over the course of her three months with TFS, Jennifer will actively mentor and share her experiences with our students through a series of different in-person and online events and sessions – from intro sessions and master classes, to intensive Q&As and workshops.  
Jennifer's time will ultimately culminate with a live and in-person In Conversation event with TFS's Emmy-winning President Andrew Barnsley. The event, which will take place in late March or early April, will also be accessible via webinar and be open to all students, prospective students, faculty, alumni and community partners of TFS and Yorkville University. More information about the In Conversation event will be coming soon.  
We hope you'll join us in welcoming Jennifer to the TFS family!