Welcome to the Acting for Film, TV & The Theatre Diploma Program
You are starting your journey to become a "Complete Actor" by learning our Stanislavski based approach to acting.  Your hands-on training includes the fundamentals of camera acting technique, vocal and physical projection for live theatrical performances, developing characters for voiceover, and writing/producing/directing behind the lens.  
Our highly esteemed faculty are all working in the film/theatre industry and will critique and guide you to more truthful performances that will be featured during end of term public showcases.  
This highly sensitive training ground requires you to be open and accepting of offers, show respect to your peers and mentors, and remain committed to the craft.
By taking this step to be here, you are honouring your personal dreams and aspirations.
Break a leg!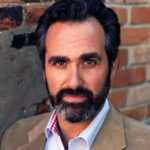 In the meantime, check out the virtual plays from the Fall 2021 term.  Catch all the fantastic work of our graduating students who are now in production on their final short films!
Calling all TFS actors! The Film Production and the Writing Programs are looking for actors to participate...
Want to do everything you can to begin building a career
as an actor?
Professional Associations
When considering a professional career in acting, performers should be aware and consider joining these organizations in helping to build a network and stay in tune with the latest news in the industry.
Please contact your program advisors by submitting a case to AskTFS. 
Feel free to request a phone call or Zoom meeting, if needed! You can check all updates for your cases in AskTFS.
Emily Levine