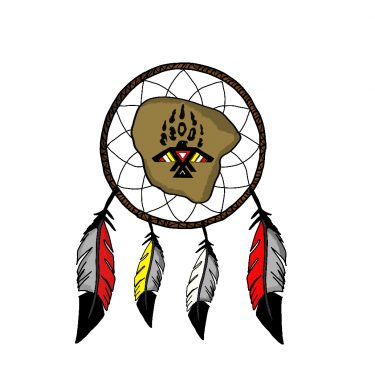 Artwork by TFS student Jordan Besito from Saugeen First Nation. Used with permission.
Indigenous Land Acknowledgement
We acknowledge the land Toronto Film School operates on is the traditional territory of many nations including the Mississaugas of the Credit, the Anishnabeg, the Chippewa, the Haudenosaunee and the Wendat peoples and is now home to many diverse First Nations, Inuit and Métis. We also acknowledge that Toronto is covered by Treaty 13 with the Mississaugas of the Credit.
We acknowledge that the land Toronto Film School Online operates on in New Brunswick is the traditional territory of the Wabanaki Confederacy, the Mi'kmaq, and the Wolastoqiyik-Maliseet First Nation. We also acknowledge that the applicable treaties for this region are referred to as the Peace and Friendship Treaties.
We reaffirm our responsibility to increase awareness and understanding of First Nations, Métis and Inuit peoples and colonial legacy, and commit to strengthening our relationship with Indigenous peoples throughout Canada .
Indigenous Student Advisory Council
As a key component of Toronto Film School's initiatives to enhance Indigenous inclusion, the Indigenous Students Advisory Council (ISAC) will play an important role in creating meaningful opportunities for Truth and Reconciliation. The ISAC provides strategic advice on embedding Indigenous inclusion within our institutions and provides students the opportunity for input into related decision-making, initiatives, policies and practices. The ISAC also provides students with an opportunity to build community amongst other Indigenous students within a safe space.
The application process was launched in May 2022 and the selection process is currently underway.
Connect With the Council Members
To learn more about the members of the Indigenous Student Advisory Council please visit the following page
Other steps that the organization has taken
to increase Indigenous inclusion:
We are committed to amplifying the voices and increasing the presence of the school's Indigenous students.
Jessica Gruchy
Manager of Indigenous and Partnership Engagement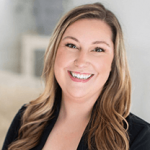 The hiring of Jessica Gruchy,
new Manager of Indigenous and Partnership Engagement (from the Qalipu Mi'kmaq First Nation) to advance our initiatives related to Indigenous applicant outreach and community partnerships.
(YU is the sister organization of TFS)
YU webinar on Infusing Culture & Spirituality into Stress Management.
(YU is the sister organization of TFS)
TFS webinar in collaboration with BIPOC TV & Film on Cinema as a form of social protest (panel discussion with Indigenous film makers and creatives). 
National Day for Truth and Reconciliation TFS screening of alumni Tim Myles' TIFF acclaimed short film 'Little Bird'. 
If you would like to further contribute to Indigenous inclusion at Toronto Film School, please feel free to contact Thamina Jaferi, Director of Diversity, Equity and Inclusion to discuss further.